I remember being a kid and waiting for the annual Maisto catalog every year. I didn't even buy many scale models, I just used the thick magazine as a guide to all the cars I'd one day want to see in person. If you love scale models you are going to be hard-pressed to do better than this official and complete Porsche 919 show car.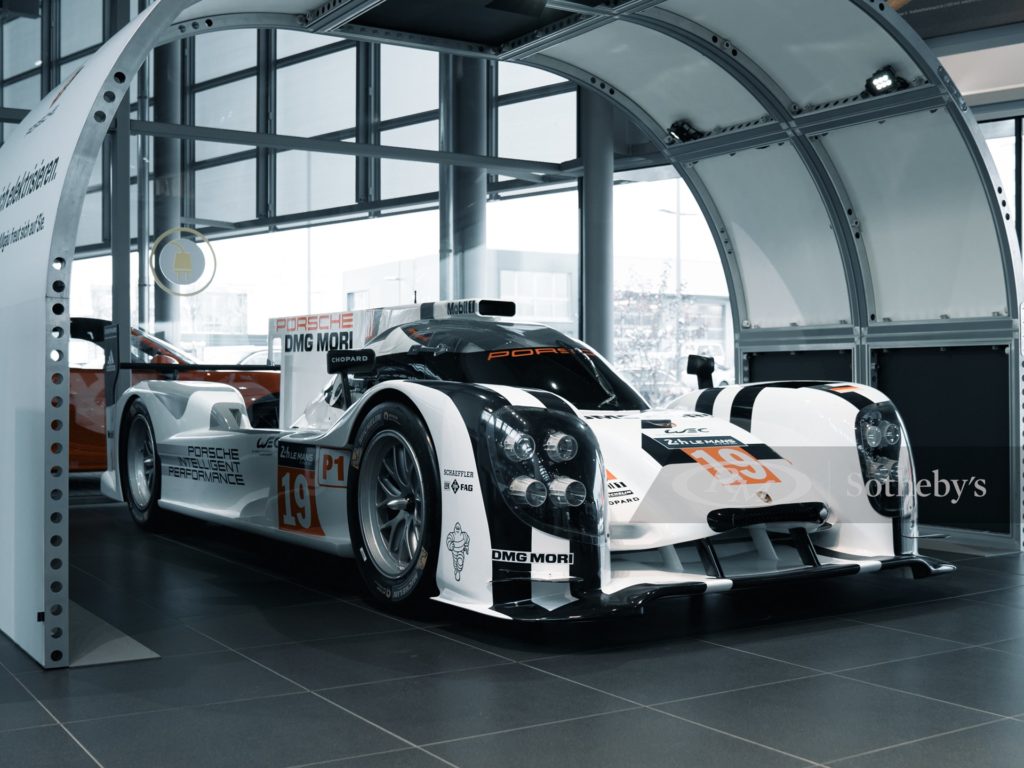 A defunct Le Mans program is a little pricey, as is a WEC-spec Audi R18 TDI, but if you're not looking at something where a drivetrain isn't necessary this 919 is perfect. Designed to go on promotional events and tour car shows, this particular version looks like the 2015 Le Mans car with Earl Bamber, Nick Tandy, and Nico Hülkenberg's names.
From RM Auctions:
With only 13 examples built, it is incredibly rare for these display cars to leave Porsche's hands, making the offering of this example all the more important. This would be an incredible addition to any museum or a collection of Porsche racing cars, representing the manufacturer's success in the modern era of sports car racing.
Current bidding is at about $85,000, which is a lot more than the $66 for a 1:43 scale model. I think it's worth it.