The electric hypercars are coming. There's no doubt about that. But who will make the motors to power those hypercars? Yamaha Motor think it's them and is showing off its own 350 kW (469 hp) class motor unit and it is specifically targeting the hypercar space.
The prototype they're showing off is an Interior Permanent Magnet Synchronous Motor (IPMSM), which is more powerful but also slightly more conventional than what the McLaren Artura Hybrid is using. It's got the same power output as the Porsche Taycan and uses a similar 800-volt system.
From Yamaha:
The main feature of this newly developed electric motor is its compact construction that treats the mechanical and electrical components as a single entity, integrating the gear and inverter into one unit. It was also developed in anticipation of installation and use of multiple units on a single vehicle.
Yamaha, specifically, has a rendering of what their "multiple units on a single vehicle" might look like and you don't need to be a product planning genius to realize that they've crammed four of these into this as-of-yet-determined platform. Simple math shows that 4×469 hp would give you a whopping 1,876 hp, with each wheel getting the electric-horsepower equivalent of its own AMG C63 V8. That's more than the 1,224 hp of the Rimac Concept One.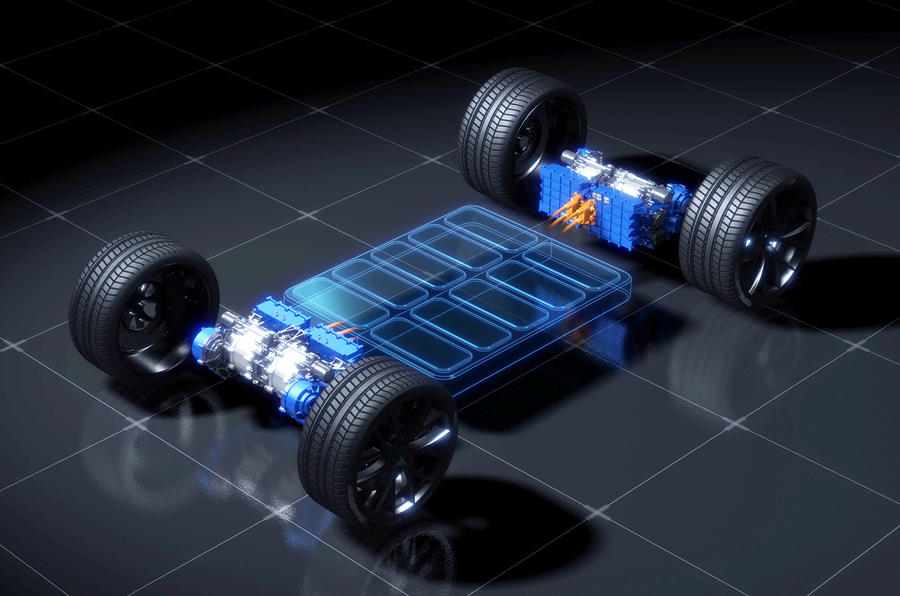 Given Yamaha's history of helping automakers produce high performance motors (Ford Taurus SHO, Toyota 2000GT, Noble M600) it's not a crazy idea. All you need is a platform, a bunch of batteries, and a dream.