You could argue the Ferrari Enzo is first Ferrari named for Enzo Ferrari. You could argue that every Ferrari is named for (or at least after) Ferrari. I would argue the one-off 1993 Isdera Commendator 121i is actually the first and you can buy it now at the upcoming RM Sotheby's auction in Paris this weekend.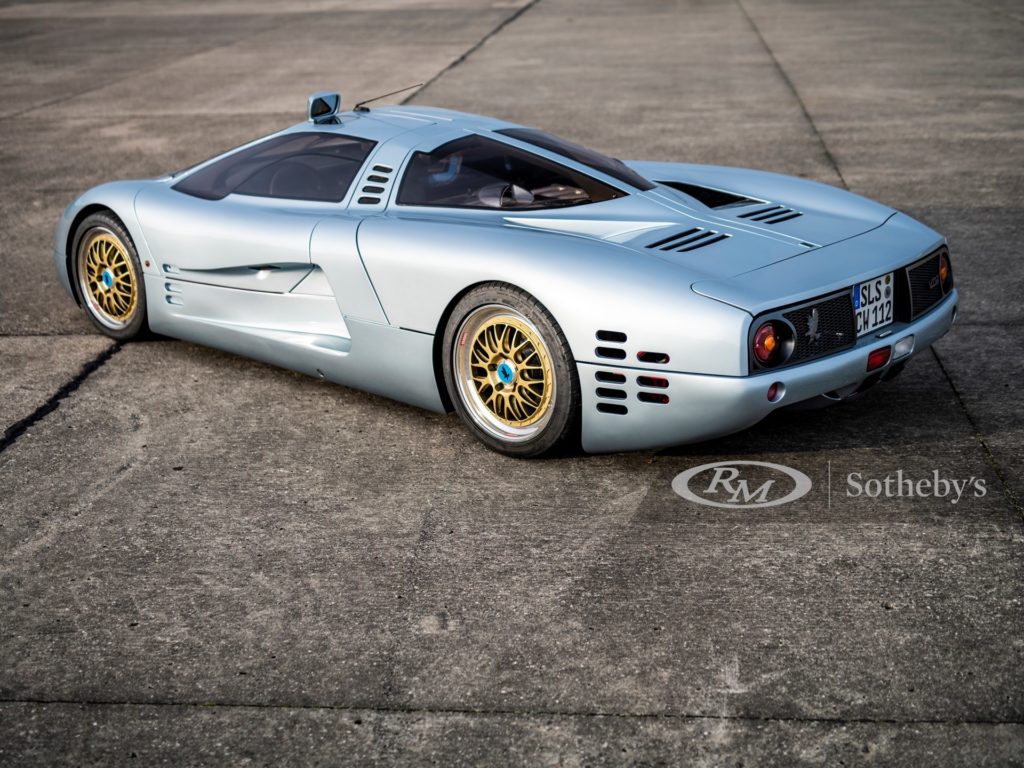 I would highly recommend reading the lot description from RM, which is beyond even their fairly high standards for automotive ad-related copywriting. The history of the Isdera is the history of Eberhard Schulz and it's never a bad time to dive into the story of this driven individual.
Despite working for Porsche, Schulz developed in his spare time a concept which should be considered as a successor to the Mercedes-Benz 300 SL. After departing Porsche, Eberhard Schulz joined B&B GmbH & Co Auto KG in Frankfurt/Main which allowed Schulz to finish the development and to build one prototype the CW311 which was shown in 1978 at the IAA at Frankfurt. To spice up the market reaction, B&B put a Mercedes-Benz star at the grill which was later sanctioned by Mercedes-Benz. After splitting from B&B, in 1982 Schulz setup his own company for small-series production, design and engineering services and named it Isdera (an abbreviation of Ingenieurbüro fur Styling, DEsign und RAcing). Starting with the Isdera Spyder, the dream of Schulz was always to introduce the road going version of the CW311. Eventually in 1983 the car was launched as Imperator 108i. Comparable with exotic sportscars of its day, it featured gullwing doors and was powered by Mercedes' M117 5.0-litre V-8 engine, whilst much of the interior was sourced from OEM parts. Less than 20 examples were produced between 1983 and 1991, all built to order with each car taking a year to construct.
Amazing.
The Commendatore is named for Enzo Ferrari, who was referred to as "il Commendatore" and was designed to eventually race down the Mulsanne straight at Le Mans. It never made it, but the one-off car features a powerful Mercedes-sourced 6.0-liter V12 and is sort of like a bizarro world McLaren F1.
If there's one piece about this car that I love it's the pericope-style rear view mirror, which was designed to get the car's drag coefficient down to 0.306 so the car could reach 200 MPH.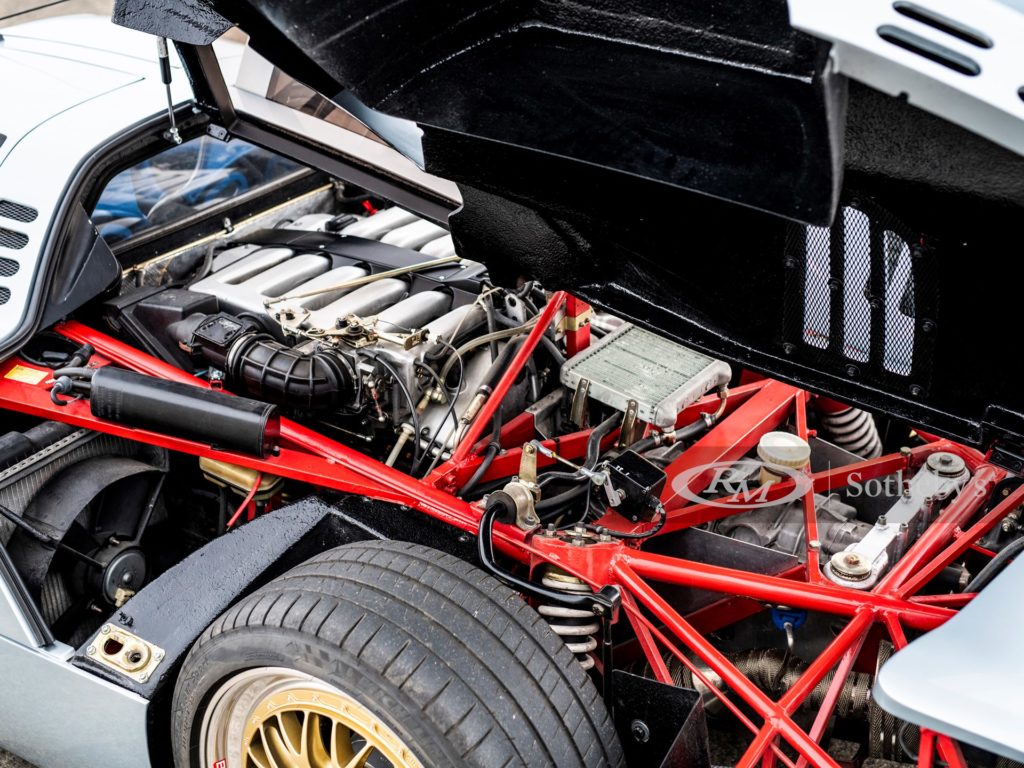 As often happens with supercar companies, this particular vehicle didn't quite launch the company, but the one car made seems in good shape and has a certain appeal. The appeal doubles if you grew up playing Need for Speed II on your Playstation. The Commendatore is expected to fetch between $450,000 and $750,000 dollars and is offered at no reserve. Happy bidding.