Remember when I said that automakers should use the flexible packaging possibilities of electric cars to build ridiculous and fan cars? It seems like automaker MG has taken this call for unserious calls seriously with the MG Cyberster concept. It's an electric two-seater inspired by the MGB Roadster set to debut at the 2021 Shanghai Auto Show this April.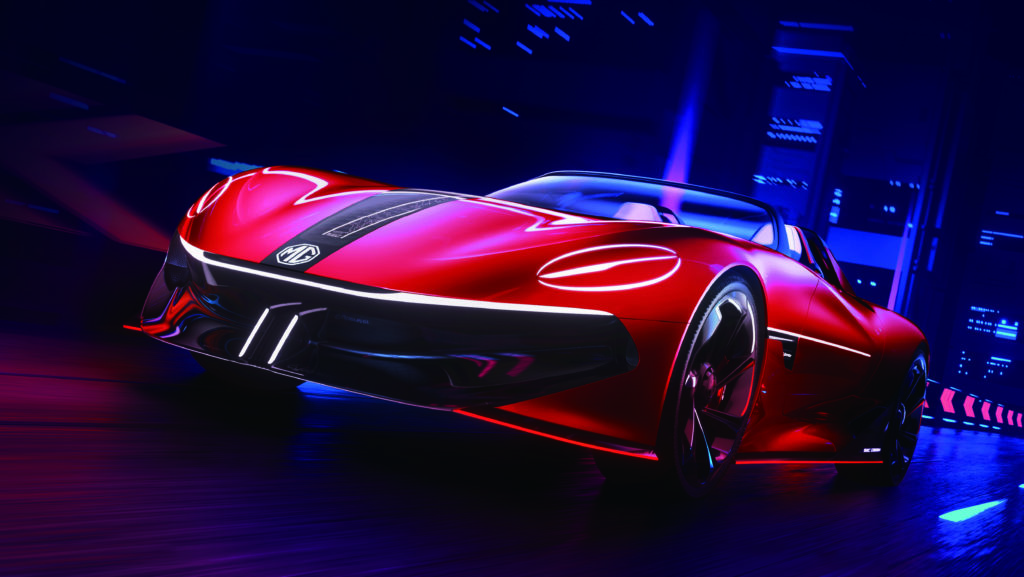 The history of MG is the history of a car company handed from one corporation to another until it landed in the hands of Chinese automaker SAIC. The current owners, thus far, seemed content to sell mostly fine, mostly forgettable crossovers and hatchbacks (in spite of the occasional tease of something more).
In addition to the innate frivolity of a two-seater sports car, the Cyberster has some playful concept car touches like a "laser belt" LED strip around the outline of the car and "Magic Eye" headlights that open with a switch (I guess if you stare at them long enough you'll see a boat?).
MG sells plug-in models in the UK so they can claim that they're building electric cars, although none of them meet the 800 km (nearly 500 miles) of range promised by the Cyberster.
"Sports cars are the lifeblood of the MG DNA and Cyberster is a hugely exciting concept for us," said Carl Gotham, Director of SAIC's London-based design studio. That's a curious statement to make given that MG hasn't sold a sports car since the underwhelming MG TF.
If MG truly believes this I challenge them to make a production version of this concept that's as close to the concept as possible.