It was 50 years ago today that the Maserati Bora first bowed at the 1971 Geneva Motor Show and, in many ways, established the concept of what a mid-engined sports car should be that we still follow today. Maserati's put out a series of photos of the Bora to herald the car and, no doubt, to get us excited about the new Maserati MC20.
The Maserati Bora was not the first mid-engined Italian car (that honor probably goes to the ATS 2500 GTS) and it's not the most famous of the era (that would be the Lamborghini Countach). I would argue the Modena-based company was building remarkably beautiful cars in the 1960s but, other than a stout V8 engine, little else about their cars was particularly advanced.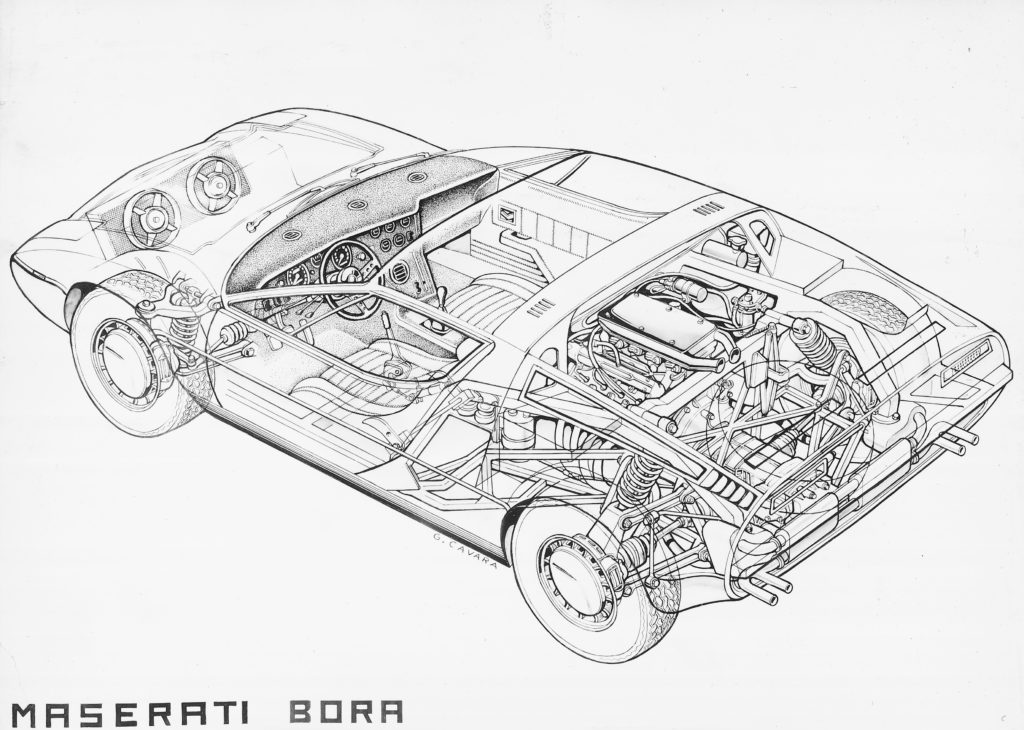 All mid-engined cars of this era follow a similar wedge shape but the Bora, by Giorgetto Guigiaro's new Italdesign studio, definitely takes advantage of the layout with some fun design touches including the louvered rear pillar and giant kamm tail. Still, that's not what makes this car a glimpse of what would come.
The difference is Citroën.
No one could say the French automaker was behind-the-times. Citroën's cars were always technologically forward-thinking and quirky in design. They were also pretty slow. It's why the marriage of Maserati and Citroën was perfect (and gave us the glorious Maserati V6-powered SM).
The Bora is the company's first car that feels the influence of Citroën. It's also the company's first car with a fully independent suspension (in 1971!). The car uses the French parent's high-pressure LHM hydraulics to operate many of the car's systems (brakes, pedals, headlights, and driver seat adjustment). It also moves the engine behind the cockpit before either Ferrari or Lamborghini released cars with a similar layout.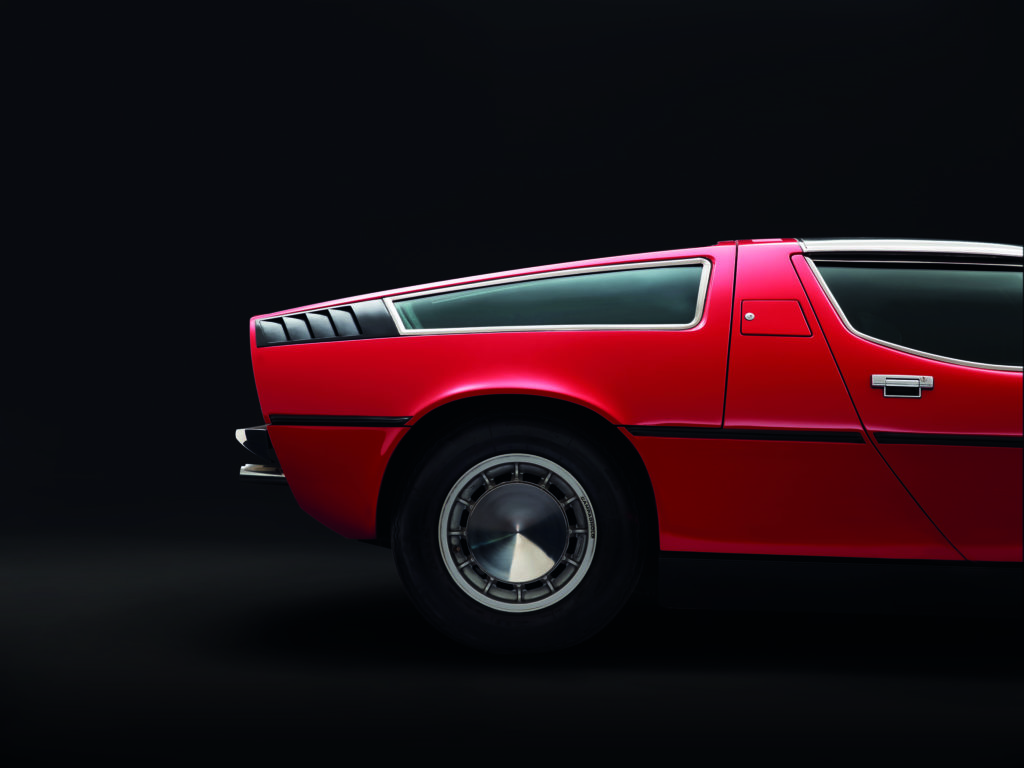 Most supercars before (and many to follow) placed speed and ridiculous looks above usability. The Bora, though, featured numerous touches to make it easy to live with. For instance, there's a piece of glass between the engine compartment and the cabin. Maserati added a telescoping steering wheel to make ingress and egress something less than embarrassing for anyone taller than a small child. The Bora even has a completely usable frunk.
All of these seem like obvious additions, but the Bora was the first non-GT to argue that you could have your cake and eat it, too. Today you couldn't sell a mainstream exotic like a Ferrari F8 or Lamborghini Huracan without a high level of usability that was first brought to us by the Bora.