Dubai was not a place I ever thought I'd visit,
but in late 2013 the shareholders of our then four-year-old, automotive-focused production company decided to have our end-of-year board meeting in a sterile marble conference room in the heart of the Middle East's Las Vegas. This was a random choice we made because we were young, dumb, and ambitious.
The other choice we made is how a production company with a funny name that had never made a film ended up creating a feature-length documentary acquired by Netflix.
(With everyone inside we've been pleased to see our film show up on a lot of lists about car movies you should binge from home. In light of this renewed round of attention we thought it was a good time to explain how unlikely it was this film came together from co-director J.F. Musial. – Ed Note.)
In 2013, /DRIVE was into its second year of operation and still funded by Google as part of the Made4Web program – Google's initiative to make quality content for their video platform that didn't include cat videos or pranks. In those first two years our company TangentVector, under the brand /DRIVE, produced over 250 hours of content featuring now-famous hosts like Chris Harris, Mike Spinelli, Matt Farah, Larry Kosilla, and others. While in retrospect it may seem like perfect intuition to select this group, the reality is that our first round of hosts was mostly drawn from people we knew from the New York car scene.
In those first two years creating /DRIVE we'd had enough success and built enough trust to gain a level of access throughout the automotive industry that would have seemed impossible when we began. We were driving the latest cars, meeting the most unique and influential people in the industry, and making films with Ferrari in Maranello one week and the Race of Champions in Thailand the next.
We looked at /DRIVE like a stockbroker trying to build a diversified portfolio; you never know who the winners and losers will be so try everything and hope you have enough backbone to gamble on something new and enough sense to keep investing when it's starting to work. Through a mix of luck, perseverance, and good timing we had more hits than flops.
Around this time I was connected with Jens Sverdrup who was working at Koenigsegg. Jens is an interesting character, a modern-day Viking from Norway who has always maintained the most valuable connections in the automotive industry. He can tell you where most of the McLaren F1s are in the world at any given moment, who owns them, and what cars are being traded behind the scenes. He's the type of gentleman that will embrace you with open arms, never raise his voice, but you just know the second you meet him that you'll do whatever it takes never to disappoint him.
Vikings are not people you mess with.
Jens is well known for helping companies with new model line rollouts and in late 2012 we proposed to Jens that /DRIVE come to Sweden to film a behind-the-scenes shop tour of Koenigsegg. I had known about Koenigsegg for years, but never fully understood what they were doing until I visited.
One of the first videos we produced with Koenigsegg turned out to be a massive hit, which owes a lot to how fascinating the company is and maybe a little to the clip of me shitting myself as we did 205 mph on a foggy runway. The success of that video resulted in us going back to Sweden to film a whole series with Koenigsegg which became known as /INSIDE KOENIGSEGG. Eight years later that series has seen over 30 million views on YouTube.
Looking back at it, we struck gold: A Swedish car maker, with a warm and humble founder who was good on camera building extremely cool multimillion-dollar performance cars.
Our /DRIVE INSIDE series did so well that we eventually started branching out to other manufacturers including Audi, Bentley and even a few episodes with McLaren. This was unprecedented access for anyone, let alone for a YouTube channel that was in its infancy.
So it was on the long flight to Dubai for that 2013 board meeting when it dawned on me that we had a unique opportunity to do something huge.
At the time, as far as we were aware, no other media group had the relationships and contacts we had. Furthermore, we were in a position to have longer lead times for stories, working with manufacturers to get early access because people knew that our content would take longer to turn around; whereas bloggers can turn copy in minutes, we can spend weeks and months editing something to get it exactly right.
Even with the access we had and the trust we'd earned, the timing had to be perfect for a movie to happen. There are so many car companies and so many new or refreshed models coming to market it's easy to miss that it takes years for a car to go from the idea stage to the show floor. There may be a new compact crossover bowing seemingly every other week, but that's not the case for the cars we all dream about.
Approximately once a decade do the big exotic companies like Ferrari, Porsche, and McLaren introduce a new halo model. The Porsche Carrera GT, Ferrari Enzo, and SLR were all released in the same window in the mid 2000s. There were rumors as early as 2009 that Porsche, Ferrari, and McLaren were all working on their successor projects, each utilizing hybrid technology to be used as a showpiece for the each brand's long-term hybridization plans.
We decided at the 2013 TangentVector board meeting in Dubai, in the shadow of Burj Khalifa, to risk a sizable chunk of our capital to tell the story of these cars. We did this without any deal from any automaker to give us access.
What we didn't decide is exactly how we'd tell the story – a movie was on the table, but it wasn't certain. We were keeping our options open. All we knew is we would have to use our connections, relationships, and knowledge to get in the doors and start capturing content before it was too late. Shoot first and figure out the rest later.
We approached Koenigsegg and, on a handshake NDA with Christian von Koenigsegg, he agreed to open up his facility to us to tell his story, again, not fully knowing what the end product would look like or even how it'd be distributed. Talk about trust. He allowed us to film as much as we wanted as long as we didn't disclose any secrets until Koenigsegg officially announced them. On our first trip as part of this new project in early 2014, Christian showed us the renderings of the One:1 along with a four-seater coupe concept. The One:1 was to be built off the Agera platform and we'd focus our efforts on telling the story of that car's development.
Next, we went to Porsche, McLaren, and Pagani, all of whom agreed they'd want to be involved under conditions so strict that I still can't disclose most of it. Whereas Koenigsegg trusted us and let us explore their facility alone, the big players always had a minder with us as we roamed their factory floors.
In 2014, we made several trips to Sweden to visit Koenigsegg as they were working on the One:1, which was set to debut at Geneva in 2015. The One:1 was the most performance-orientated car in the company's 20+ year history, aimed at having the perfect power-to-weight ratio. Perhaps because they saw the investment we were making to fly our crew out frequently to Sweden to capture their story they opened up a few more doors for us and let us see things they weren't showing anyone. Between those trips to Sweden, we also joined Porsche as they were developing and testing late-stage prototypes of the 918 Spyder. Everything was happening in secrecy among a few team members of TangentVector, never sharing footage or commenting on what we saw behind closed doors.
You'd maybe assume at this point we'd figured out we were making a movie, but it's here I'd like to remind you that this is the same group of people, largely from the East Coast, who thought Dubai would be a great place for a board meeting. All we knew at this point is that we had a load of cool car footage and it was more than we needed for a web series.
In late 2014, McLaren sent out an invite to a very select few automotive journalists to drive the P1. APEX still wasn't a thing so /DRIVE got the invitation, but we worked with Chris Harris to dedicate a little time during the shoot for whatever else this side project was to become. The location was the Yas Marina Circuit in Abu Dhabi. I got off the plane in Dubai at around 9:00 at night local time the day before the shoot, did my best to quickly clear what's probably the world's worst customs process for anyone carrying camera gear, and got on the road to Abu Dhabi just before midnight.
As soon as I walked in the hotel Chris invited me to the roof deck for a drink. When I get up there I see Chris Harris and his longtime friend and shooter Neil Carey, a few McLaren employees, and Richard Hammond, then host of Top Gear and therefore one of the most famous faces in all of cars. It was a strange moment because everyone clearly was having a good time, but I was immediately worried… was Top Gear filming the P1 at the same time we were?
Coincidentally, it turned out Top Gear was filming the Porsche 918 on the other side of the track while we were filming the McLaren P1. The BBC had rented out half the track and McLaren had rented out the other half. How appropriate to have two of the latest halo performance cars on the same track at the same time, before either had officially been released – a very weird circumstance that no one had expected to happen. Many of the same Porsche engineers we'd been following in secret were also staying in the same hotel. It was on that roof that I vaguely remember hearing the word 'hypercar' used for the first time, rolling around in my head like an ice cube in the bottom of a whiskey glass.
The next night at Yas Marina we were set to go on track around 9:00 PM, with our team being allocated an hour of time to get the job done. Delays for various reasons meant that our hour turned into more like 30 minutes. That's half-an-hour to get everything we needed with the car for /DRIVE, which meant anything extra was likely to be sacrificed. Oh well. We had a job to do.
The next minutes of my life under the lights at the Tilke-designed F1 track felt like a hasty robbery: Anxiety filled, fast-paced, and just a little bit out of control.
It was a smash-and-grab type of job, something we all grew to expect on Chris Harris car reviews where you have to get as much as you can in as little time as possible. Thirty minutes to get a full car review is challenging with a VW GTI. Neil and I had to do a McLaren P1 in the same limited time which meant it either had to be perfect or we'd just wasted a lot of time and money.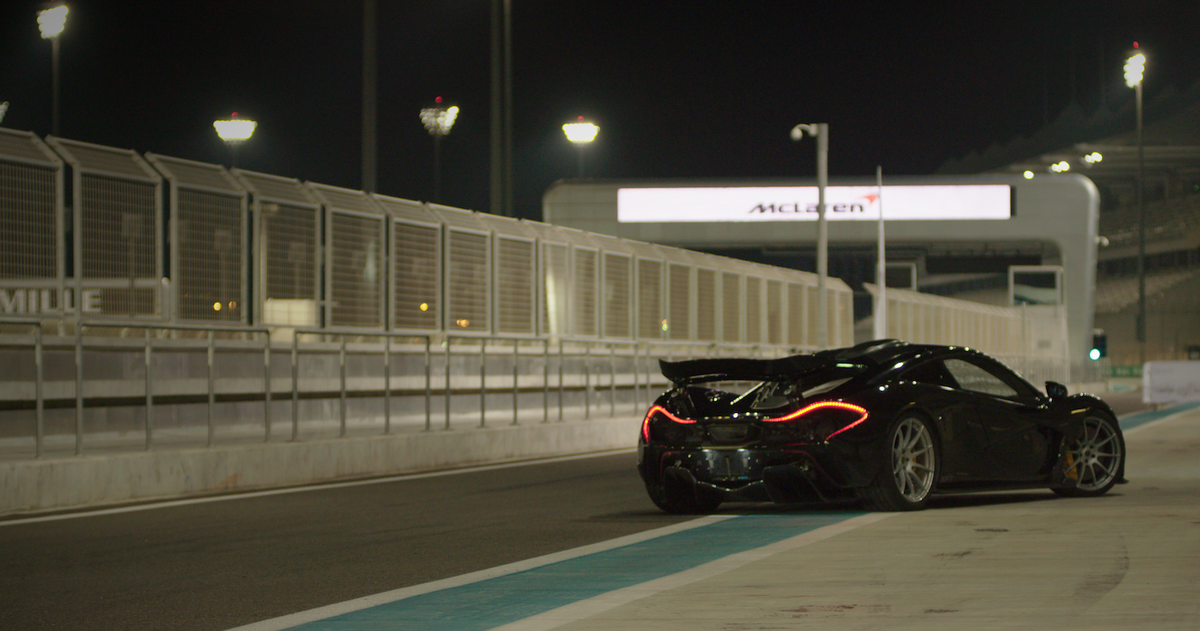 The first few laps were dedicated to Chris learning the car and doing his in-car review to camera. Once we got that, Neil and I headed out trackside to start getting drive-bys one corner at a time. Chris would drive past, we'd pick up our cameras and sticks and start running to the next corner, yelling at each other about location and what shots each of us were going to get. We had about 20 seconds to set up before Chris came back past, holding our breath for audio as he drove past so you didn't hear us huffing and puffing.
We did this for eight corners in a row, including under the hotel. Each pass Chris was 10/10ths, nailing each of his drifts/slides. He maybe had to redo a corner twice. I remember at one point looking at the McLaren folks who had driven in their rental car up to the track fence behind us to watch what we were filming. After one pass I looked back to see their heads shaking as they drove off – it was too nerve wracking for them to see their priceless pre-pro hypercar get hooned.
It still remains one of the most memorable moments I've ever had doing my job. I have never nailed as many shots in a row as I did that night. Neil and I were in sync, every step of the way.
People who watch what we do don't understand how we do it in such a short period of time. A big reason is that Chris is legitimately the best at his craft. A shooter's job in these situations is to just make sure the cameras are pointed in the right direction. Exhausted and high off adrenaline an hour later, I realized we had captured something truly remarkable. In the days after, I came to realize that everything we were filming was starting to become something, likely a film, but it lacked a compelling thread to connect it all together.
THE DECISION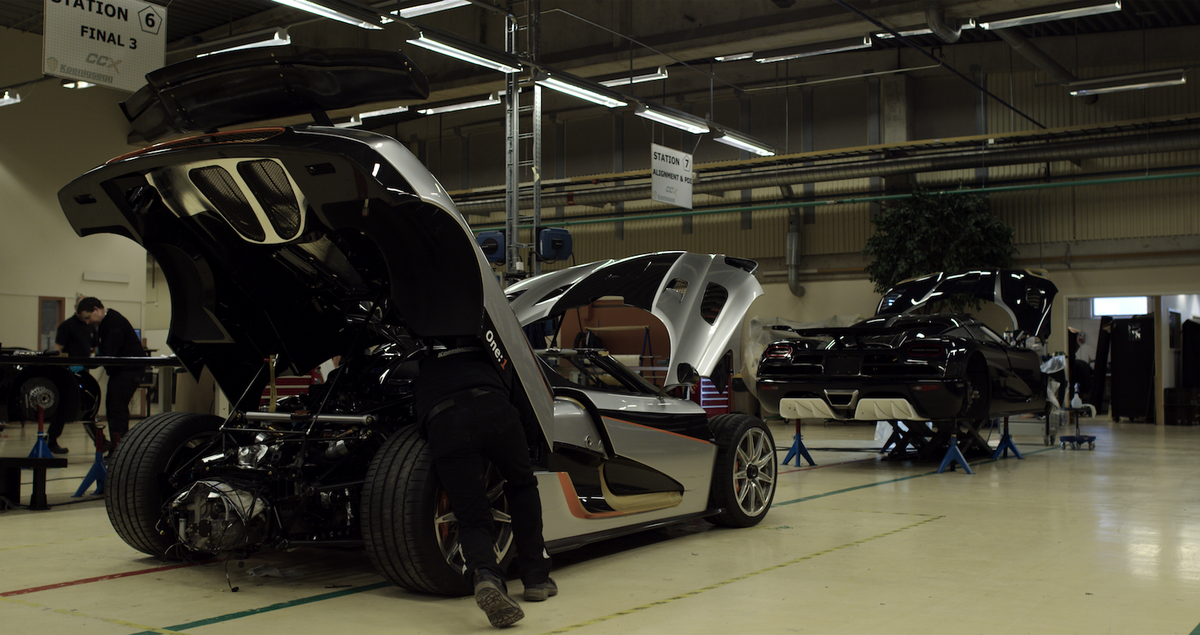 The moment the One:1 rolled on stage at the 2015 Geneva Motor Show was literally the first time I saw the car complete, despite seeing an unfinished car pushed onto a truck 48 hours earlier in Sweden.
Koenigsegg is filled with people fully dedicated to the mission of building the best performance cars on the planet. It's a company full of perfectionists. While every show car designed by every company is a race to the finish line, Koenigsegg is constantly making their lives harder trying to make their car even better. Parts that were great a week ago have evolved three or four times before they end up on a display. This means that the One:1 was literally in pieces the week of Geneva.
Capturing the moments of a car coming together in the days before a big show was special. It was compelling. It had drama. We were at Koenigsegg's factory pulling all-nighters with the engineers and mechanics, capturing the stress, the pain, and the satisfaction as things started to come together amidst the lingering reality that they had no choice but to finish it.
It was so perfectly timed that the show car, sans its interior, made it on the truck with just minutes to spare. The interior parts were finished the next day and then flown to Geneva to be installed in the car prior to the reveal. It was that tight. It made for a great story and we had it all on camera.
After Geneva, the decision was made: We were making a movie.
I remembered back to when we had drinks at Yas Marina, our crew, the McLaren folks, and some Top Gear UK people – the word hypercar was tossed around over drinks. Again, it was a descriptor that wasn't really being used that frequently but it felt like a perfect word to use in a title of a film. We came up with "The Story of the Hypercar." But that wasn't enough.
The benefit and burden of a life lived making videos for the internet is that you know what works and what doesn't, and if you're good at what you do you have to keep at it until you've made something that works. We did well with the branding of /DRIVE and we wanted to capture the same energy.
We then thought about words with the letter "A" that we could start the title with so that it'd be at the top of SVOD search lists, since those were, and are still, sorted alphabetically. We were also thinking of the future. Again, we were young, dumb, and ambitious and with absolutely zero films under our belt we were convinced this was going to be a series of films. Thus, APEX was born.
IT NEEDED MORE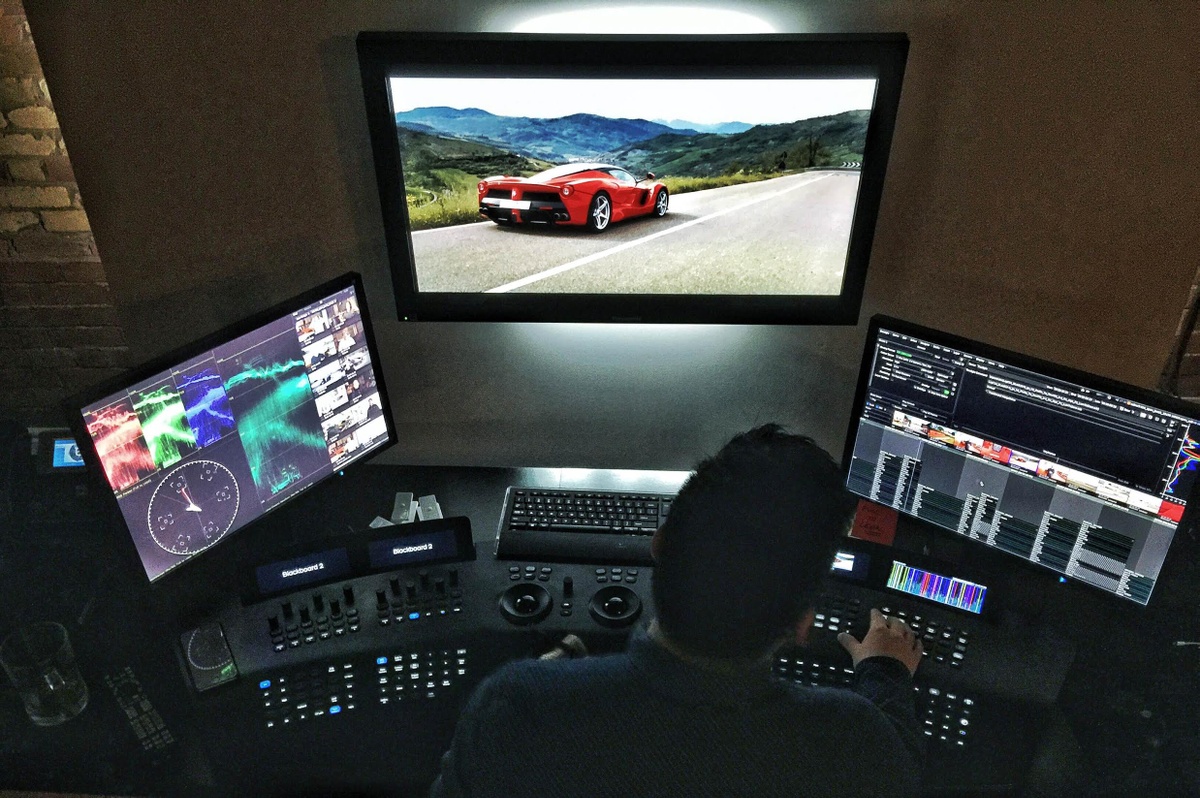 Everyone at TangentVector agreed we had something special and everyone agreed it wasn't a movie yet. It needed to be more than just a series of chapters about cars. It needed a story to tie it all together.
Koenigsegg had hinted early on that the One:1 was going to try to go for a Nürburgring lap record and one week after the Geneva reveal, Christian informed me they were going for it. At that point, the Koenigsegg team had already conducted thousands of miles of tests at The Green Hell with various prototypes running One:1 parts, but never with a fully finished ONE:1 chassis.
Stitching together segment times, the staff was confident they could, in fact, set the production car lap record around the circuit, even with cars that weren't fully fleshed out. Plans were made for Koenigsegg to bring the One:1 to the Nurburgring for a record attempt in April of 2015. We made it our mission that we were going to capture that story and make it the thread to stitch the entire movie together. It was the drama we needed, the mission, and Koenigsegg was giving us exclusive and unpreceded access to capture the entire story.
And then.. A tragic accident. A spectator was killed during a VLN race at the Nurburgring in March 2014 when a GT-R flipped off the track and into the crowd. A week later, the Nurburgring stopped all lap record attempts until further notice.
We sat on that news for a few weeks, and then saw a press release that Lamborghini had set a lap record with the SV. I immediately shot an email to Christian asking if this meant lap records were back on? An hour later he called me and I recorded the call, which made it into the movie. It was at this point that Christian revealed to me that Lamborghini was given permission but Koenigsegg was not allowed to make an attempt. That said, Christian made plans to head to Spa instead, an equally famed track, with plenty of times set by competing cars. It was a benchmark that was open. Two months later we were in Belgium capturing the last chapter of the film. (I won't give away the end of the film)
The remainder of 2015 was used to plug the remaining story gaps including Ferrari, which we got while tag-teaming Chris and Neil on the LaFerrari press launch in Maranello. We also realized that we needed to cover the video game aspect to hypercars as that's where a majority of people experience them. We got this via a connection we had at Microsoft with Forza. We also reached out to our journalist friends to provide insight, which is where we got the hilarious soundbites from Dan Neil, Travis Okulski, Mike Spinelli and others.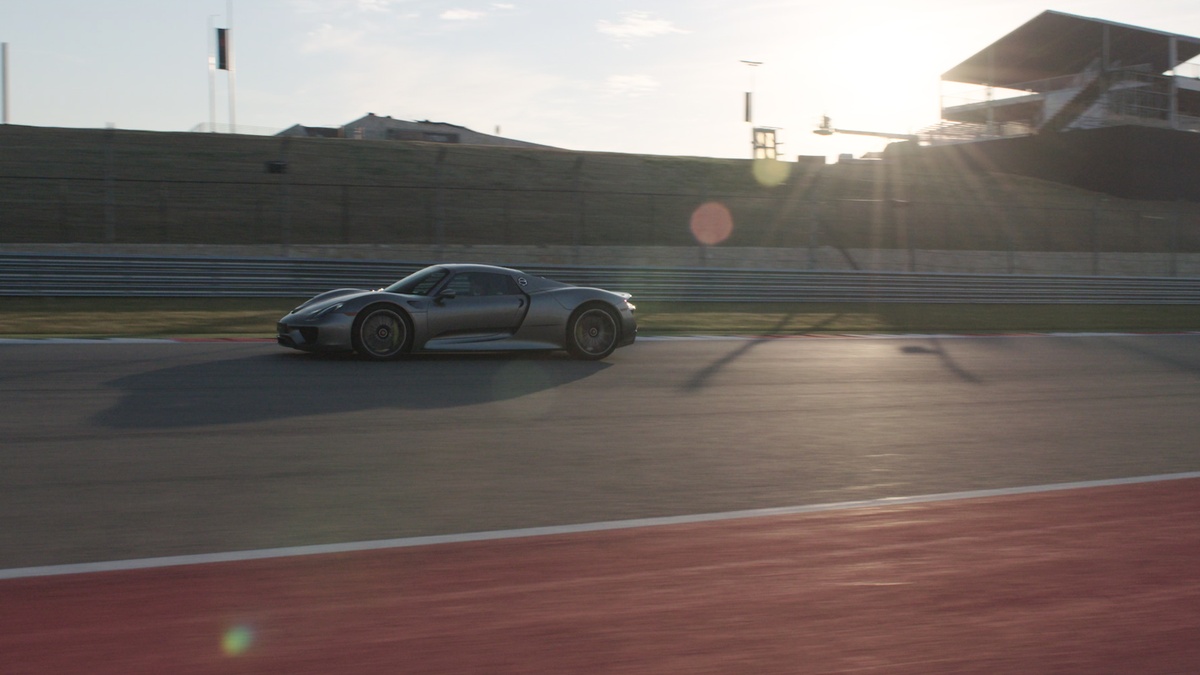 A FRIEND OF A FRIEND
Looking back, the most astonishing aspect of the start of APEX was the trust others put in our hands. We asked to be invited into these multi-billion dollar mega-conglomerates to tell a story. It obviously took a lot of convincing, but we were lucky to have a foundation of great relationships with a small community of writers, producers, communication specialists, and executives who were willing to support us. There was a lot of trust placed in our hands and we took it seriously, never compromising on the end product, but respecting the boundaries we were given.
But the most surprising thing happened late in 2015, and this is where the story comes full circle.
We were at dinner in Dubai with a few friends, one of whom is a fascinating, American-educated Saudi gentleman racer we'll just call Faisal. This gentleman racer said he was bringing a friend of his to dinner but wouldn't tell me who it was.
An hour later we're sitting on the floor at a Yemeni restaurant when the friend walks in – it's an executive from Bugatti. It was a setup. Faisal gives the man from Bugatti a warm welcome and turns to me, grinning, and says:
"Bugatti has heard you're making a film and wants to know why they aren't in it yet."