There were over 1,000 Boeing 757s built during the narrow-body airliners long production history, but there's only ever been one 757-200 QC "Combi" and you can buy it on Controller.com for just $7.5 million, including a pair of Rolls-Royce turbofans with a little life on the clock. Who else can say they have a 1-of-1 757?
The Combi aircraft (the name allegedly derived from the "Kombi" Volkswagen Type 2 van) is a rare site these days. Just as the name suggests, a Combi offers both passenger service and the kind of bulk cargo service typically relegated to specific aircraft. There was a time when this was more common as there was an obvious business model for being able to stuff some measure of cargo and a decent number of passengers in the same plane.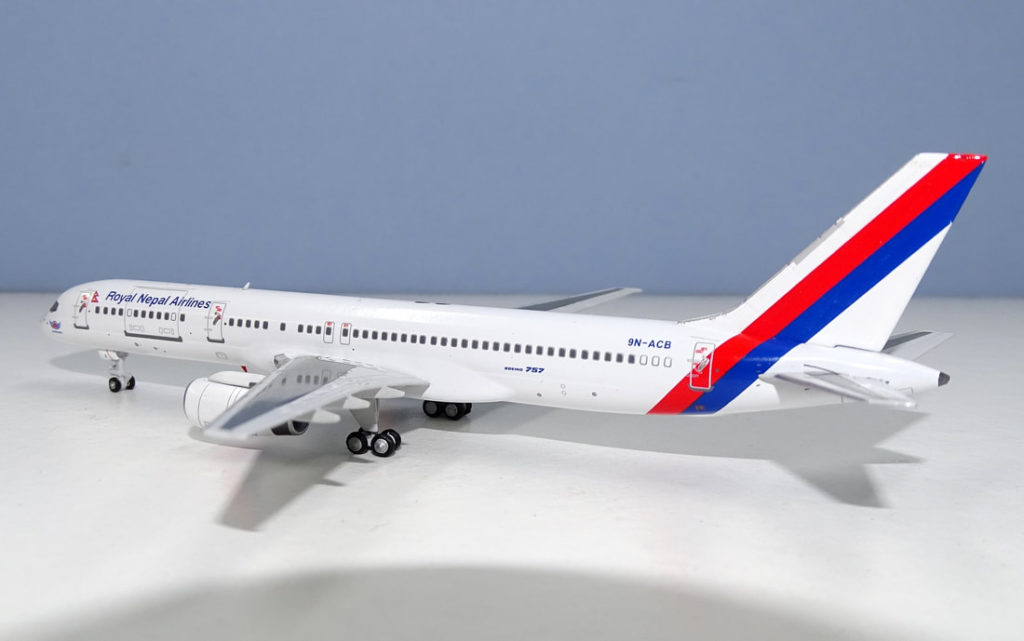 Plenty of aircraft still carry mail and packages, but large cargo operations and passenger service are now generally separated. So who would still need such an aircraft? Why the flag carrier of Nepal, of course. Royal Nepal Airlines (which became just Nepal Airlines) was the main link for foreign tourists and goods between mountainous, remote Nepal and the rest of the world.
This history of the aircraft from Yesterday's Airliners is a great read, featuring both political intrigue and a goat sacrifice. According to YA the aircraft purchase from Boeing represented the country's largest ever foreign trade deal.
​Boeing announced the 757-200M in February 1986 and would typically allow for 3 cargo containers and 150 passengers. Combi variants of aircraft had been common in the 1960s and 70s and could be found for most Boeing and Douglas aircraft types from DC-9s and 727s to DC-10s and 747s. By the late 80s however they were something of a niche and Gandaki actually became the only Combi 757 that was ever built as such. 
​The 757s immediately replaced the most recently added 727 and provided a major upgrade for the ten-destination international network of the airline. This included Hong Kong, which was the airlink that provided access to home for the traditional Nepalese British Army Gurkha regiment. The 757s also flew a link to Frankfurt in co-operation with Lufthansa. In April 1988 RNAC and the Chinese CAAC also co-operated to use the 757s on the Kathmandu-Lhasa route. The 757s provided excellent performance in high altitude conditions as the Chinese would go on to discover themselves when they started testing the type out in Himalayan conditions.
The aircraft was eventually converted to an all-passenger format and became a source of concern for the airline when it was parked and managed to accrue $120,000 in parking fees. It was purchased last year by CSDS Aircraft Sales and Leasing for a reported $5.71 million and is now for sale at a higher price.
Clearly, the move here is to buy the plane, convert it back to cargo usage, and put your cars in the front and your passengers in the back.